OK – Before we go any further, i would like to say a huge thank you, by having this little bit of page, as a way of saying thank you to those that matter most; it is self indulgence, but it is a way of recognizing those people who support me & my hobby, my long suffering wife, & three children all know that they can buy me anything metal detecting related and it will be well received… So thank you to my wonderful Family…
2021-Birthday assortment this year, like most years was detecting related… with a new detecting related business looming, Daughter #1 bought me a new phone that's indestructible ! mmm… and from daughter #2 a years subscription to Treasure Hunting, with finance being at the fore front child #3 along with the wife supplied non detecting gifts and money for the new venture….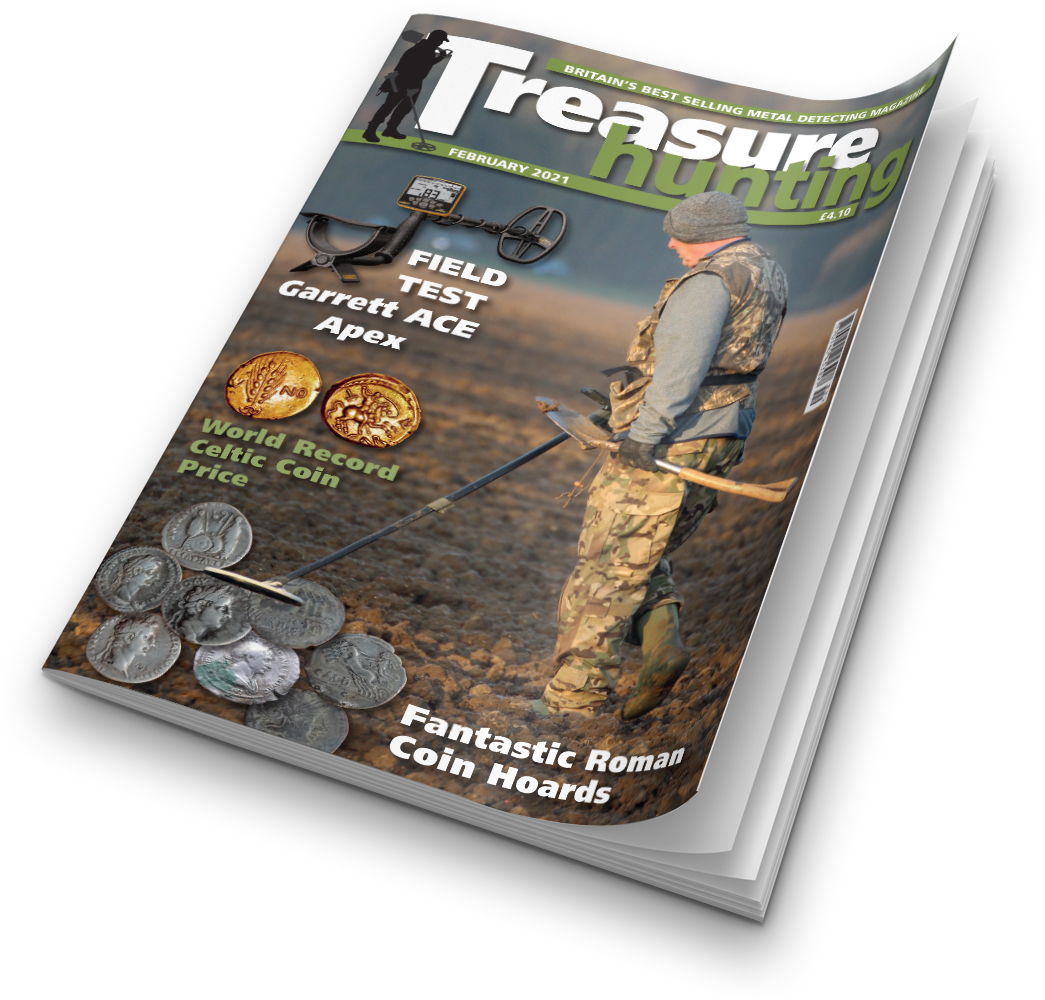 Christmas 2020, well what a strange year we all had, this year we are not allowed to be together as a family, yet the gifts are still there, not in person maybe, but it was posted, although i think i would have preferred a family Christmas over the gifts, but, what did i receive… well…
---
Birthday 2020; a years subscription for Treasure Hunting magazine, from my youngest daughter,
---
Christmas 2019; – OK what detecting bits did i get this year, well as every year rolls on my youngest daughter buys me a years subscription for the Searcher Magazine…
and has been doing it for the last fifteen years, also as i do a lot of photography, i also got a hard-case folder with a 125 gigabyte USB stick & a 16gb memory card, whilst my oldest daughter bought me a Teknectics Probe, & a Portable Photo Booth, it is one of those that lights up and gives a pretty good photo, although the LED's give a slight blueish tint to the photos, but hey, i'm well chuffed, ..
---
Fathers Day 2019; again I got spoiled on this fathers day, as on every subsequent year, this was no exception, my youngest daughter got me a concert to go to, & apart from the concert, which is amazing in itself, my eldest daughter got me a sign of off the tin-ter-net saying "I would rather be metal detecting" plus a splendid book called "finds identified" [more on that later] and a wooden tray for my metal detecting finds, amongst other bits and pieces… as you can see this tray has various sizes of compartments, which is ideal for the various sizes of finds we tend to find, i now, have several trays to fill up, so i had better get out there with the T2 and find some more artefacts…
---
A Helpful Gift, Digging Equipment;
Shown below is a personalised blue, stainless steel spade, I had this made to my specifications, and my daughter Nicola purchased for me, as a Christmas gift, in 2017, wow I was so lucky & it has worked so well, so well, in fact, I went on to have a further two custom spades made, although I did not like the second one so that was sold on, with the third one being just right, so, back to the first one which is shown below, as you can see it is blue, being the first custom i had built, i wanted it in red, but it ended up blue, oh well; the spade is 900cm long, with a reinforced head, and properly welded … and further down, you can see it gets plenty of use…